Welcome to Photonics4life!
Photonics4Life is a research team held in the Universidade de Santiago de Compostela, Galicia (Spain). The group is composed of experts in laser technologies for several applications, GRIN Optics, Visual Optics, Adaptive Optics, and Light Pollution.
On this website, you will find everything related to the Photonics4Life group.
Welcome!
June 30th 2021| online event
OPTOEL 2021
The Spanish Optoelectronics Meeting (OPTOEL) is the most important biannual Spanish forum in which to discuss and exchange the latest Scientific-technological advances in the fields of Photonics and Optoelectronics.
More info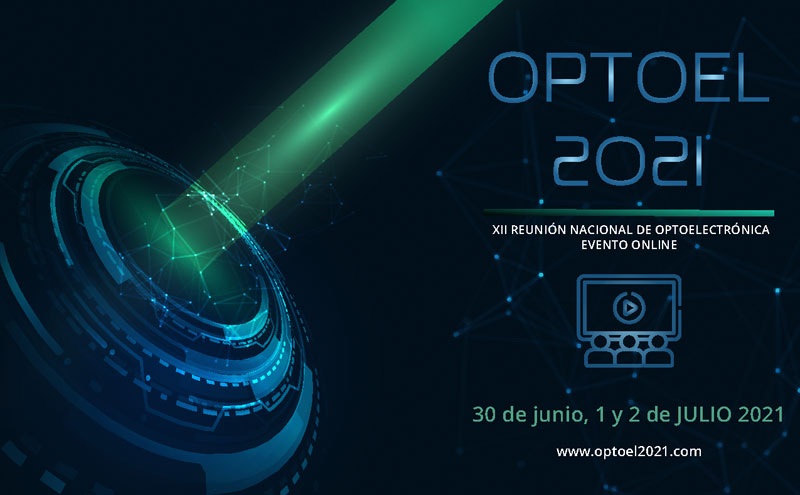 Photography contest | May 16th
INTERNATIONAL DAY OF LIGHT
The International Day of Light is a global initiative that provides an annual focal point for the continued appreciation of light and the role it plays in science, culture and art, education, and sustainable development, and in fields as diverse as medicine, communications, and energy.
More info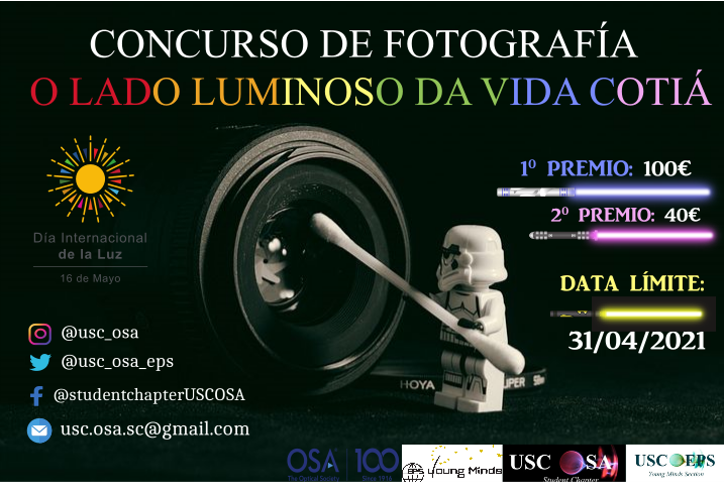 Workshop: Playing with light | 20th of may
A ponte co ensino medio e a USC.
Maite Flores Arias and Justo Arines Piferrer, presented at the IES A Pinguela de Monforte an activity they called 'Playing with light' consisting of 2 practical workshops in which the students of the 1st Science high school grade participated
More info